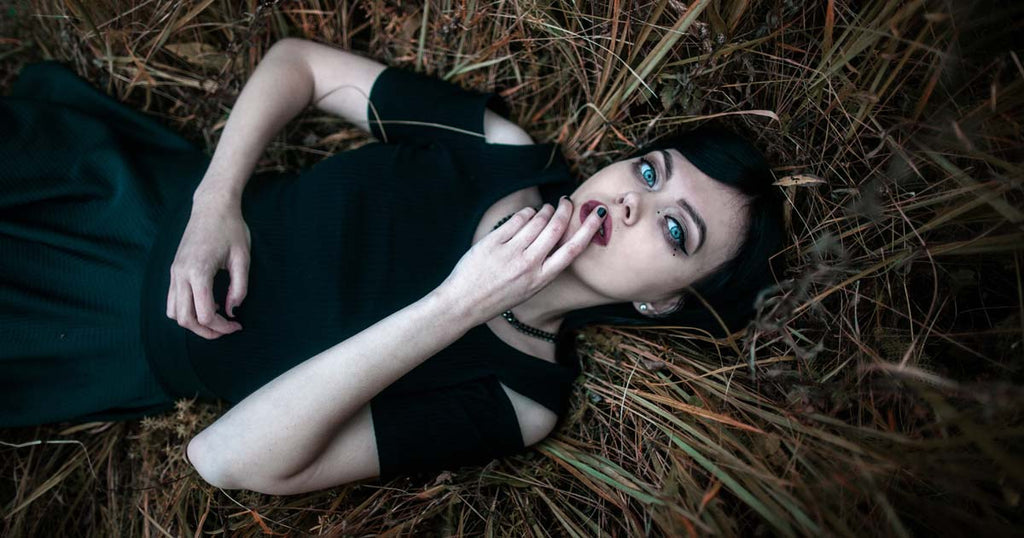 $26.00
$0.00
Euphoria - Perfume
The joy of breathless pursuit. Euphoria leaves a trail of broken promises.

What are those notes?

Who are you?
Can I have you? Can I taste you?

No. Never.
Smoky patchouli, vetiver and a gorgeous oak accord create a heady but understated foundation, in which beautifully fragrant trumpet lilies, the sweet nightsong of Datura, and the most decadent, blood-red rush of pomegranate combine into a singular note that is almost impossible to tease out into its components parts. A sensual allure that will leave them curious and craving.
Smoky patchouli, vetiver, trumpet lilies, Datura metel, three oaks and Persephonian pomegranate

Each perfume arrives in a 15ml amber bottle with a dropper cap.
All perfumes contain premium-grade fragrance oil and a carrier blend of fractionated coconut oil and dipropylene glycol at a blend of 85% or greater fragrance oil.