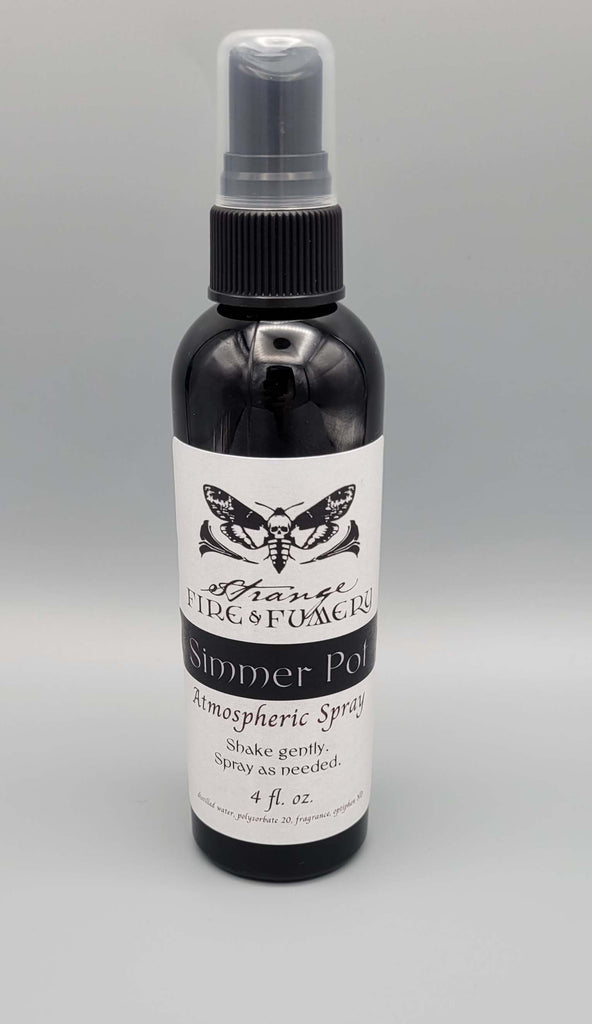 $18.00
$0.00
Simmer Pot - Atmospheric Spray
With this atmospheric spray, you can bring back winter comfort pretty much whenever you want. Even summer. I can't tell you how to live.

A fragrance that captures the comforting essence of being home for the holidays. Based on Sarah Strange's own Yule simmer pots, this perfume blend will let you carry some much needed holiday warmth wherever you go.
Orange slices, spearmint, cinnamon sticks, clove, chamomile, cranberries, and vanilla beans simmering on the stove all day. You'll want to call your grandma.
4 fl. oz. spray bottle.
Ingredients: distilled water, polysorbate 20, fragrance oil, optiphen ND